SHOW DATES: MAY 10-12 & 17-19
AUDITIONS: LATE FEBRUARY ~ SET REHEARSALS: TUES/THURS, 7-9PM; SUN, 1-5PM
AUDITION, PERFORMANCE, & REHEARSAL LOCATION: JERUSALEM EVANGELICAL LUTHERAN CHURCH, 4605 BELAIR RD, BALTIMORE
NON-UNION/NON-PAID
FOR MORE INFORMATION AND DETAILS, OR TO EXPRESS INTEREST,
EMAIL: JUSTOFFBROADWAYMD@GMAIL.COM
~ ALSO SEEKING A STAGE MANAGER ~
NEW AND EXPERIENCED DIRECTORS WELCOME TO CONTACT US – JUST BE WILLING AND OPEN TO COLLABORATION AND TEAMWORK!
CHECK US OUT AT WWW.JUSTOFFBROADWAYMD.COM
WE LOOK FORWARD TO HEARING FROM YOU!
SYNOPSIS: At a large, tastefully-appointed Sneden's Landing townhouse, the Deputy Mayor of New York has just shot himself. Though only a flesh wound, four couples are about to experience a severe attack of Farce. Gathering for their tenth wedding anniversary, the host lies bleeding in the other room, and his wife is nowhere in sight. His lawyer, Ken, and wife, Chris, must get "the story" straight before the other guests arrive. As the confusions and miscommunications mount, the evening spins off into classic farcical hilarity.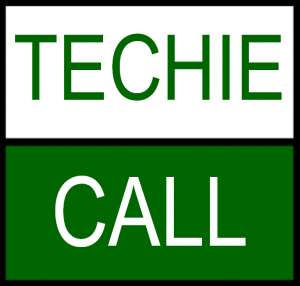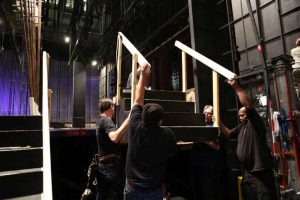 Seeking newbies and experienced folks who enjoy being a part of the important backstage magic that brings a story to life onstage. All positions are strictly voluntary and Non-Union/Non-Paid but we can offer a great time, a great atmosphere, a smooth process, and great company! Here's what we're looking for:
Stage Manager (SM)* – To assist directors by taking blocking/music/general notes; be a liaison between cast and production team, when necessary; to be a point of contact for cast during rehearsals and performances; to assist with set up and breakdown of rehearsals and performances; to keep track of conflict calendar for cast. We are looking for experienced or new SMs and are willing to train, if necessary. Great experience for newbies!
Running Crew (Stage Hands)** – to help with construction (if needed) and moving of set pieces during transitions during performances. Attendance REQUIRED during Tech Week and Performances (October 7-11, October 12-14 & 19-21)
*Seeking folks 18yo or older for this position. If younger than 18yo, contact us for more opportunities or click HERE.
**Seeking folks 14yo and older for this position. Must have parent/guardian permission.
If you or anyone you know may be interested, please contact us at info@justoffbroadwaymd.com! We're looking forward to hearing from you and working with you!