Theresa Bonvegna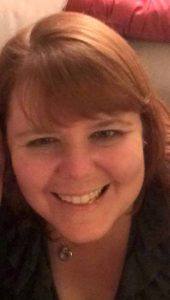 Theresa is often found backstage working as an accomplished Stage Manager and Scenic Desinger.  She is no stranger to the stage, as she has been involved in theater for over 16 years and has had the pleasure of being involved in productions with Mt. Carmel Players and Anthony Players, as well as Just off Broadway.  Theresa occasionally enjoys sharing the stage with her husband Mike Mathis and loves the opportunity to dance and read lines with him!
Jason Crawford Samios-Uy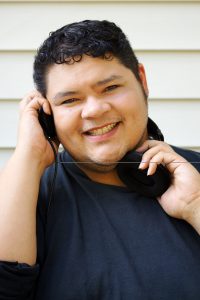 Jason can be found all over the theatre in different roles including, actor, music director, director, playwright, composer, light and sound board operator, among other duties. When not working on productions for Just Off Broadway, he can be found attending and reviewing theatre all over Baltimore and surrounding areas for Backstage Baltimore, a review site for theatre and artsy events in and around Baltimore of which he is editor-in-chief and founder. He wanted to create a theatre for actors by actors and Just Off Broadway is just that. He hopes folks will come here not only to learn but to teach, as well, and step out of their comfort zones to take on new roles in various productions and become well-rounded theatre participants. He truly believes Just Off Broadway is waiting for you and the talents you can bring to each production.
Patrick Jay Golden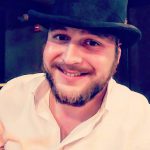 Patrick began working with the theatre within the last decade or so and already has an impressive resume of various productions with different companies in Maryland including Mt. Carmel Players, St. Anthony Players, and Tidewater. While he lends his talents onstage, he can be seen working hard backstage as well, creating and building sets and giving a hand setting up technical equipment. He hopes Just Off Broadway will be a place where people enjoy working and will want to come back. He's proud to have a hand in founding such a place.
Mike Mathis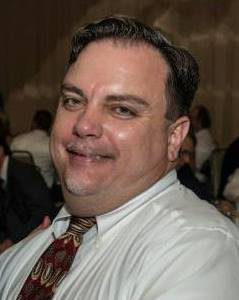 Mike is certainly no stranger to theatre having participated in many, many productions over a span of two decades, give or take a year. He's worked with various theatres in the area including Mt. Carmel Players, St. Anthony Players, and the Archangel Players. He enjoys being onstage but is a great asset off-stage at Just Off Broadway, bringing his knowledge and talents for imagining, creating, and constructing intricate and technical savvy sets with the help of his wife, Theresa Bonvegna.
Chris Thomas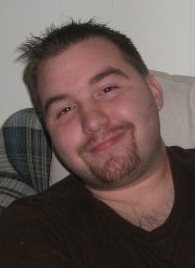 Chris Thomas has been participating in theatre productions since he was a young man at Patapsco High School and Center for Performing Arts. He has worked with many companies in the area including Mt. Carmel Players, St. Anthony Players, The Chesapeake Acting Machine, and Infinity Theatre. Along with sharing his talents onstage, he has also taken on many roles offstage such as director, sound and light board operator, set construction, and stage crew. He hopes people will see that Just Off Broadway is a place you can come to step out of your comfort zone and learn about all aspects of theatre both onstage and off. He's proud to be part of a new community theatre that opens its doors to one and all.