SPRING 2023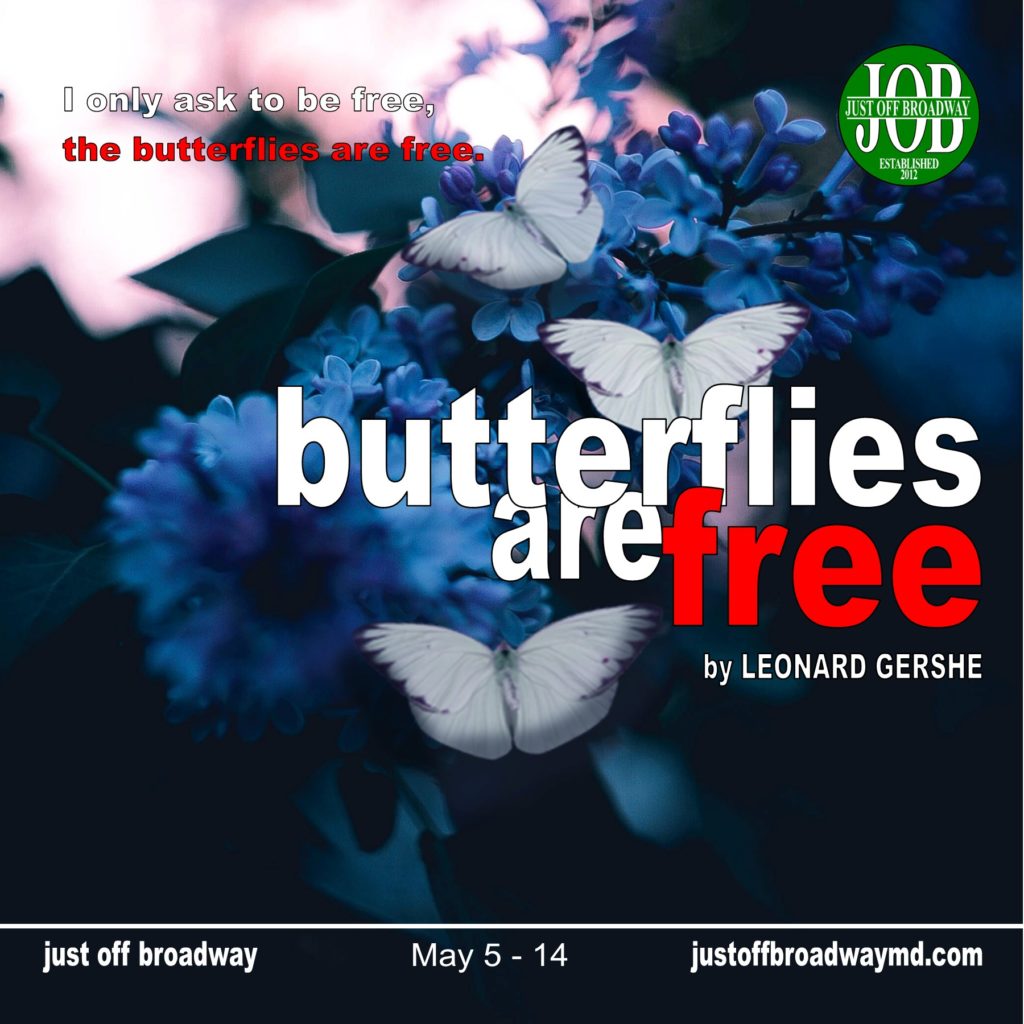 BUTTERFLIES ARE FREE
MAY 5 – 14, 2023
Young Don Baker, hero of his mother's Donny Dark books for children, has been blind since birth, his overprotective mother following his every move. Don finally decides to take his own apartment in Manhattan and pursue his songwriting ambitions. When she meets his kooky neighbor, sexy actress Jill, Mrs. Baker's controlling instincts go into overdrive, with hilariously touching results. (Concord Theatricals)
FALL 2023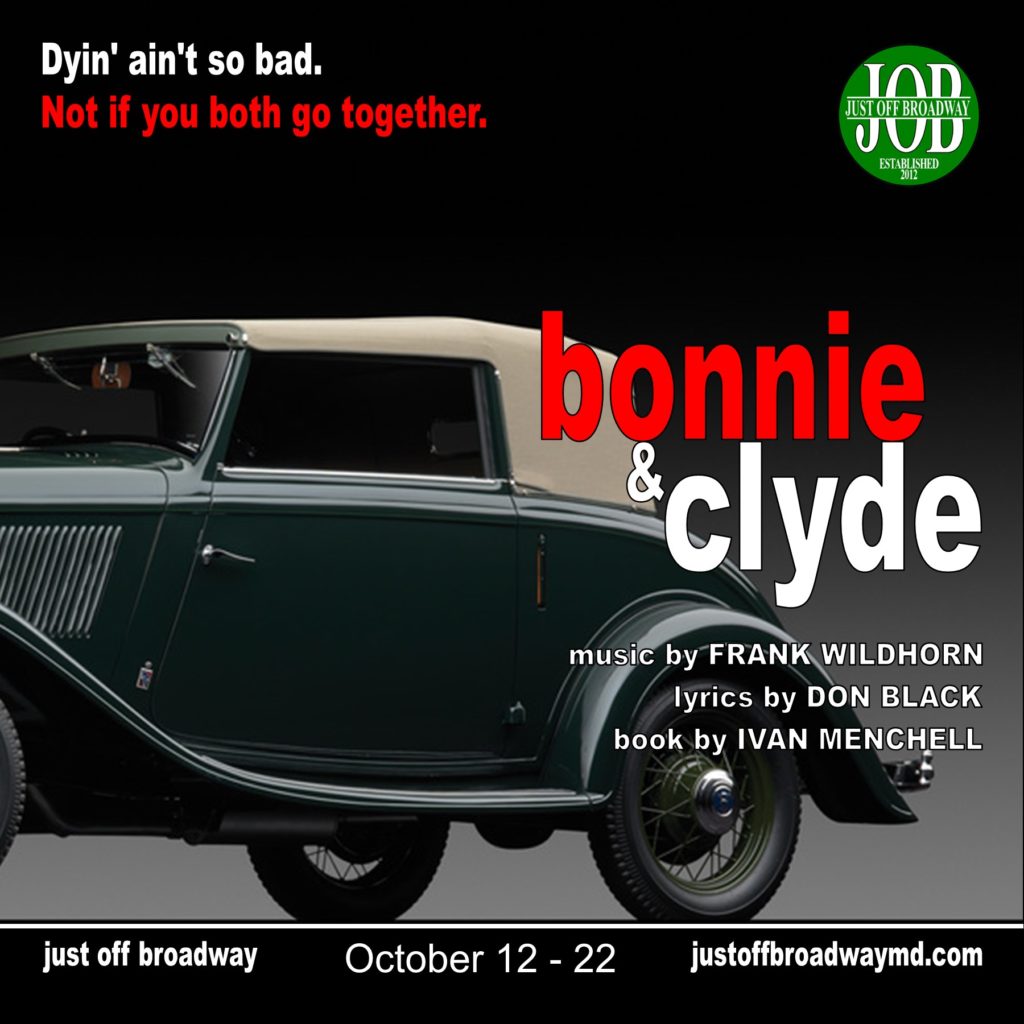 BONNIE & CLYDE
OCTOBER 12-22, 2023
At the height of the Great Depression, Bonnie Parker and Clyde Barrow went from two small-town nobodies in West Texas to America's most renowned folk heroes and Texas law enforcement's worst nightmares. Fearless, shameless and alluring, Bonnie & Clyde is the electrifying story of love, adventure and crime that captured the attention of an entire country.
SPECIAL FALL 2023 STREAMING EVENT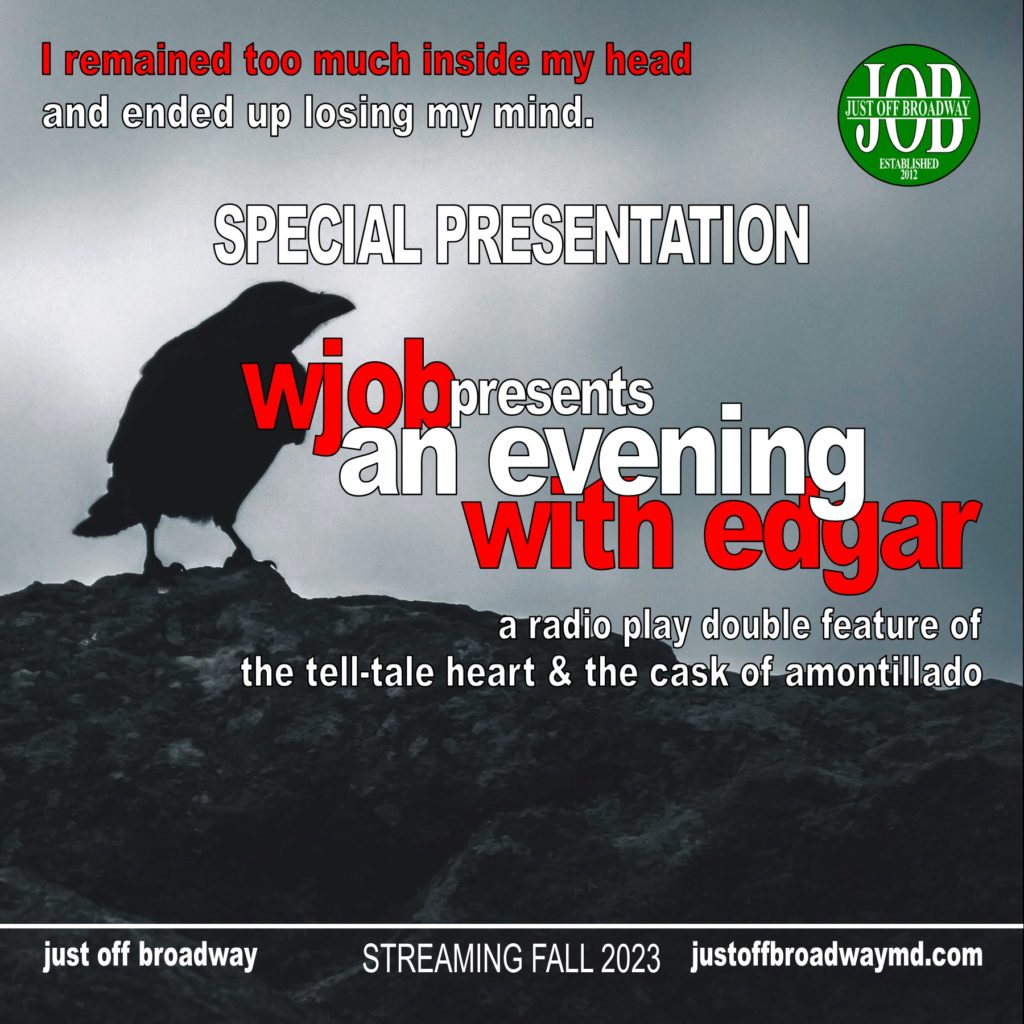 AN EVENING WITH EDGAR, A Radio Play Double Feature of "The Tell-Tale Heart" & "The Cask of Amontillado"
A STREAMING EVENT! An evening with the Master of Macabre, Edgar Allan Poe, as we present adaptations of two of his most popular works, The Tell-Tale Heart & The Cask of Amontillado. Presented as an old-time radio show, this spooky duo of stories will be sure to delight with fright this fall season!
WINTER 2023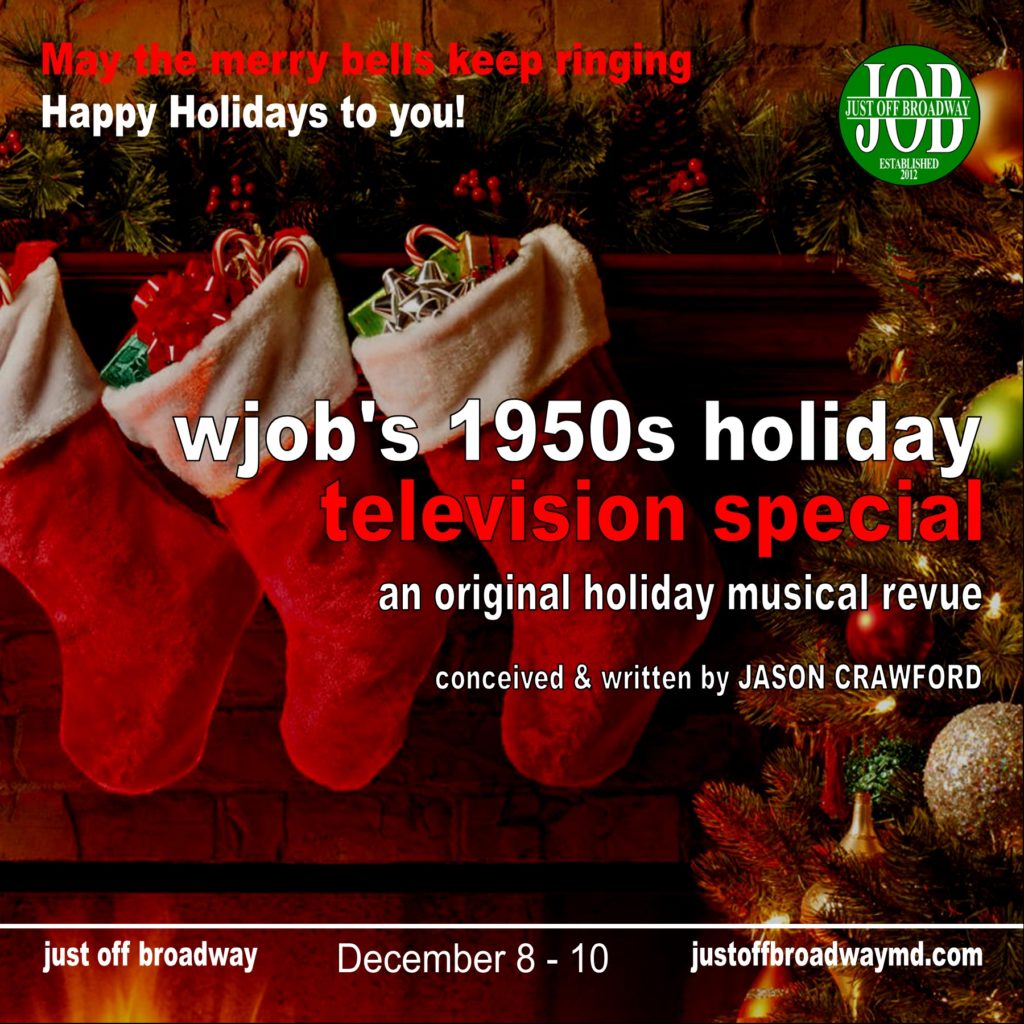 WJOB's 1950s HOLIDAY TELEVISION SPECIAL
DECEMBER 8-10, 2023
Travel back in time with us to the early days of television when shows like I Love Lucy, Leave it to Beaver, and the Donna Reed Show ruled the infant airwaves. You had three channels and a handful of local TV stations. We're going back to mid-century Baltimore, where the No. 1 TV station, WJOB is putting on their annual holiday special with local stars and special guests performing classic holiday tunes and a few not-so-holiday ditties that will take you back. All is merry and bright when you spend the holidays with your friends at WJOB