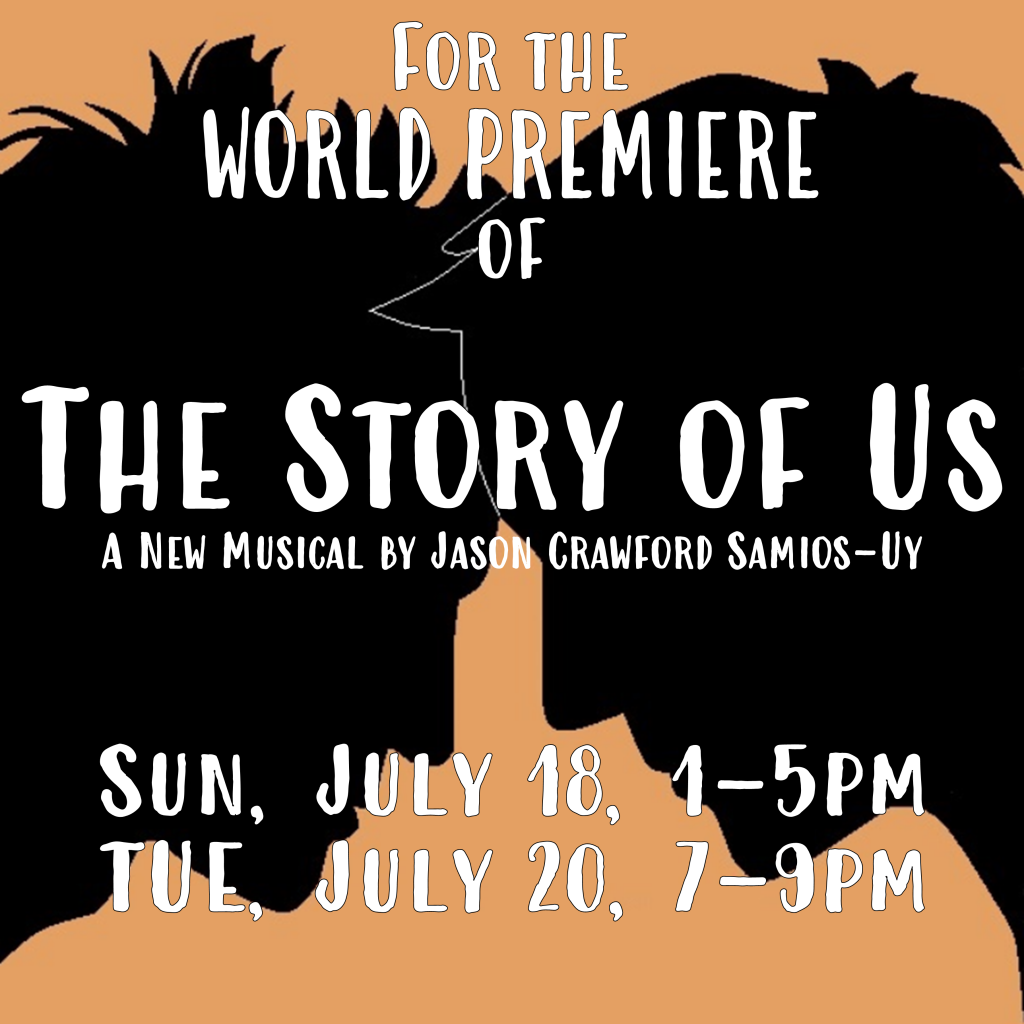 WHERE?
EPIPHANY LUTHERAN CHURCH, 4301 RASPE AVE, BALTIMORE
WHEN?
SUN, JULY 18, 1-5PM* & TUE, JULY 20, 7-9PM*
*All those interested in auditioning must sign up for an audition slot.
COVID-19 NOTIFICATION
For the safety of our participants and the public at large, this production will abide by Local/State/Federal COVID-19 safety guidelines, precautions, and regulations. 
ALL COVID-19 SAFTEY PRECAUTIONS WILL BE IN PLACE DURING PRODUCTION.  All those auditioning will be required to sign a COVID-19 waiver. All those who are unvaccinated must wear a facemask or facecovering. All those who are unvaccinated are encouraged to wear a facemask or facecovering, but it is optional. Social distancing is still strongly encouraged.
PRODUCTION INFO
NON-UNION/NON-PAID. All roles are open. Age restriction of 16yo and older. ALL ARE ENCOURAGED TO AUDITION!
Please prepare 16-20 bars of and bring sheet music for a modern-style Broadway song. An accompanist will be provided. You may use instrumental versions of songs (i.e. karaoke with NO lead vocals) but must have your own devices to play music.
You will be asked to read Sides (available at www.justoffbroadwaymd.com/auditions)
Please dress for a movement/dance section of the audition.
PRODUCTION INFORMATION:
All those auditioning must sign a COVID-19 waiver (available at audition)
Rehearsals are set for Sun, 1-5pm, Tues, 7-9pm, & Thurs, 7-9PM.
Rehearsals begin Sunday, July 25
Rehearsals & Production will take place at Epiphany Lutheran Church, 4301 Raspe Ave, Baltimore, MD.
Seeking performers 16yo and older
Tech Week: Sun, October 10 – Thurs, October 14
Production Dates: October 15-17 & 22-24 (2 Weekends); Fri & Sat, 8pm curtain, Sun, 3pm curtain.
Please contact us at justoffbroadwaymd@gmail.com OR shoot us a message on Facebook with ANY questions/concerns. A representative will reply to you promptly.